Your Waste Action Plans…….. Transition Streets 6.3
The new strategy pyramid is to avoiding waste first, and making disposing of waste the least attractive option, but we still have start with our household bins.
Councils are giving detailed support -for example Nillumbik ( outer North East Melbourne ) have a useful A-Z guide on their website, with active links for each item to more information, and detailed recycling & disposal notes.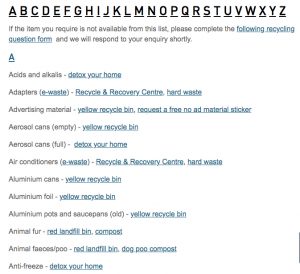 And Norwood in SA have this simple poster to help people sort at the bins.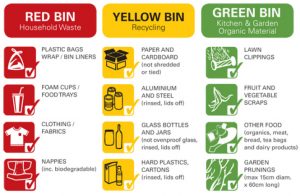 And if you want more information on recycling – Sustainability Victoria has this page – Make It Easier to Recycle.