---
Volunteer with us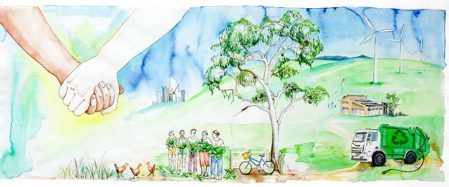 ---
We are powered entirely by volunteers who are driven by the greater cause of saving the world from climate change.
If you want to help or if you have specialist skills, we would love to hear from you. We are currently looking for volunteers to help with:
Writing articles
Community engagement
Website administration
Write for us
We are always looking for more articles to share. Writing an article for Transition Australia is easy.
Your topic should be something which is interesting or will inspire others.
You can write about what is happening in your group or broader sustainability topics the transition community may be interested in.
Your article should:
be 300-400 words
use 2-5 pictures, including a good landscape image
have a short heading which uses a capital only at the beginning
include 'tags' which automatically put stories into categories.
Here are some examples of great articles on our website:
If you have an article to share or want to volunteer, get in touch using the form below.
Ideas for articles:
What did you change to make your lifestyle more sustainable?
How did your transition group start?
Have you celebrated an event?
How have you engaged your community?
How did you change to sustainable transport?