The Sydney Edible Garden Trail is an annual urban edible garden trail run throughout Metropolitan Sydney. It celebrates the many ways that Sydney residents are creating food security, building self-reliance, saving money and the environment, while enjoying the health benefits of homegrown fruit and veg.
Our aim is to encourage and inspire growing edible produce in street gardens, home gardens and public spaces across Sydney.
As a volunteer-run, community not-for-profit event we're proud that profits go to building and improving school and community edible gardens through a grants program.
However, we've had many challenges in establishing and continuing the event, so let's share what we've faced and how we overcame it.
Volunteers
Organising an event that involves more than 50 gardens requires processes and procedures and attention to detail. Before anything can be done, you need to establish a dedicated team of volunteers. We started with the four founding volunteers, and this has grown to 6-8 volunteers – a small team for such a large event. The basics are relatively easy to organise: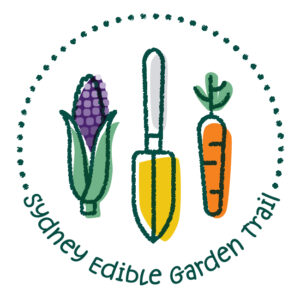 deciding on dates and ticket prices
having a logo and artwork created
establishing a website
printing flyers and setting up your ticketing site (we use Humanitix).
Funding and promotion
It's a little harder to find funding and promote a new event. We found that local councils were the best source of both. Most councils have a grants program, and we were able to secure some small grants to get started. Councils also have sustainability targets, and if you can tap into these you can get more direct financial support and help with publicising the event as councils can include details in their e-newsletter and reach thousands of people. We've put together a 'support package' that we offer councils. This includes event tickets, workshop/s, listing on our website, social media exposure, media releases etc that make it easy for them to promote the trail. We continue to refine this package with feedback from participating councils.
Gardens: the most important ingredient
The majority of these are private, suburban gardens that grow edibles. Home gardeners are often reluctant to showcase their garden and their practices as they think they don't do anything particularly interesting. We have a dedicated volunteer who works one-on-one with garden hosts to gently walk them through the process from deciding to participate to negotiating the online form to list their garden and upload photos.
Expect the unexpected
Finally, try to avoid pandemics and extraordinary weather events – we faced both in the first two years! With just a few days' notice we pivoted the trail to virtual in 2020. At short notice the easiest and cheapest (free) platform was Facebook live. This is a good solution when you have no budget for video production but is somewhat limiting – least of all because some ticket holders didn't have Facebook accounts. In 2021 a once in a century rain downpour caused us to postpone the event for six weeks. We've now changed the trail dates to early November to avoid the rainy season.
After three annual trails, our team has evolved to one where volunteers have specific jobs that they just get on with and then report progress to our regular meetings. Communication between team members is key and alongside email, we use Slack for a short, speedy exchange of ideas.
Read more about the Sydney Edible Garden Trails here https://sydneyediblegardentrail.com/
Carol Skyring
August 2022