Several libraries without books have been appearing across Australia in recent times. Some of these are tool libraries and some are libraries of things. They all aim to encourage people to borrow instead of buying in order to create a better connected, more sustainable and stronger community.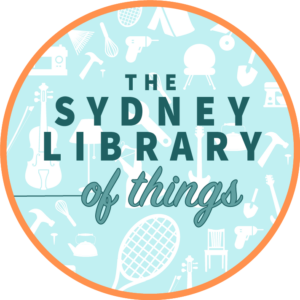 The Sydney Library of Things Inc began operation in late 2021 as a not-for-profit, volunteer run association. It was made possible through support from the local North Sydney Council and grants from Bendigo Bank and the NSW State Government. The library is situated at the Coal Loader Centre for Sustainability at Waverton.
What items are in the library?
It's a library of useful, but occasionally used, items for the local community to borrow. There are nearly 200 items including tools, kitchen appliances, sports and camping gear, kids' games, and puzzles. All items in the library have been donated by locals and are tested before being added to the collection.
The most borrowed items are:
High Pressure Water Washer
Hedger
Room dehumidifier
Food dehydrator
Paper shredder
Bread maker
Ice cream maker
How does it work?
People join the library for a small annual membership fee that enables free access to a fantastic range of equipment. They can borrow 5 items every fortnight. All transactions are done through the website. Members book the items they want to borrow and call to the library on Saturday morning to collect them. They return them on the Saturday morning 2 weeks later. In the first 8 months of operation the library has loaned 234 items to members.

Circular economy
With precious resources being continually depleted and waste generation and pollution infinitely growing, we need to move towards a circular economy that takes us away from a 'take, make, dispose' approach to one that enables a '(re)take, make, recreate' approach. The Sydney Library of Things is part of this change by offering sharing services – a tangible solution for local communities to enable circularity, decrease consumption, save money and space, and reduce waste to landfill.
Learn more about The Sydney Library of Things at https://thesydneylibraryofthings.org.au/
Carol Skyring
Co-Founder & President, Sydney Library of Things
August 2022