Here is a delightful story of what children can do, if you only give them the opportunity.
Even if it's summertime now – it is still a good time to invite the children in your life, and the child within you, to spend time in nature and observe, create, enjoy.
Botanical drawings – naming the parts of a flower

In springtime this year 2021, after months of lockdown, the Kitchen Garden students at Westgarth Primary School in Melbourne explored the anatomy of flowers and made beautiful botanical illustrations of the flowers they found. 
Springtime was the perfect time to go outdoors and explore the variety of flowering plants in their gardens and neighbourhoods.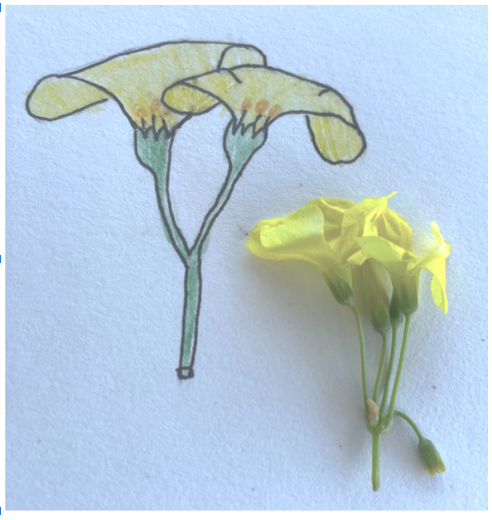 The students learned to identify the male and female parts of a flower.

They also learnt about the beneficial insects and birds all busy collecting nectar and pollen from the feast of springtime flowers.
Here are a few of the many stunning pictures the students have drawn.



Yuki Cameron – November 2021