Using Adaptive Technology to  Gain Mobility
Not everyone can jump on a bike and cut emissions while gaining mobility.
TAD/Australia is a national network of volunteers, engineers, and therapists who adapt or create equipment and appliances to meet the needs of people with a range of limitations.  [ see below for State links ]
One initiative is the Melbourne based Freedom Wheels – who specialise in adapting bicycles to match the riders needs and abilities.  Their TAD volunteers and Occupational Therapists have recently been part of a training course  run by REV Bikes on electrifying the bikes they adapt.  This is opening up more mobility options and offering clients the ability to replace car transport with pedal power.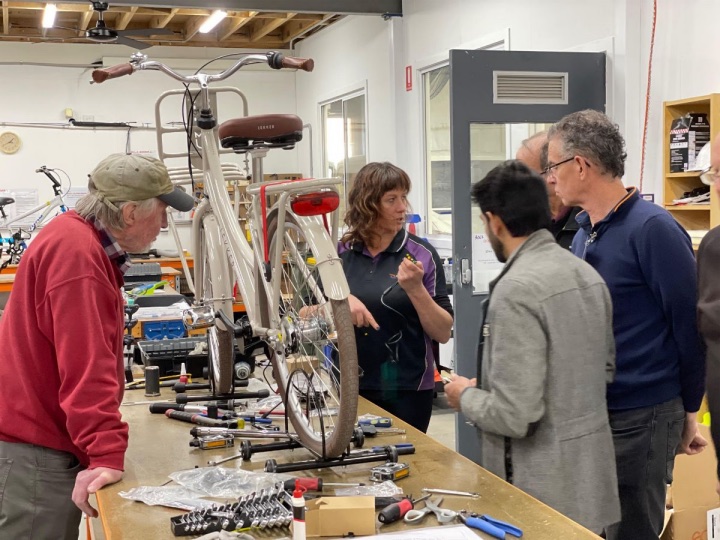 TAD/Australia – NDIS Providers