#ThisisClimateChange – Solidarity Vigil (Perth)
-- THIS EVENT HAS ALREADY OCCURED --
Friday 29th of November 2019 6:00 pm
Our Government's inaction on the climate crisis is contributing to catastrophic fire conditions. People are hurting. Communities are being devastated. And summer hasn't even begun.
But rather than take real action on the climate crisis, all our Government offers is their thoughts, prayers and more support for coal, oil and gas projects.
Our Government has repeatedly ignored Indigenous leaders and firefighters' warnings of a spiralling bushfire crisis. And they have failed to provide the support needed to manage country and bushfires in a time of climate crisis. They need to be held to account.
On November 29, join all of us at Solidarity Sit-Downs to demand increased support for Indigenous land management and the Rural Fire Service and real climate action:
1. No new coal, oil and gas projects
2. 100% renewable energy and exports by 2030
3. Funding for a just transition and jobs for fossil fuel workers and communities.
Together, we'll sit shoulder to shoulder outside the offices of our MPs and fossil fuel companies across Australia and hear from those on the frontline of the climate crisis. We'll also donate to support those impacted by and fighting the fires: https://tinyurl.com/yekkfblg
Bring a cushion, and together let's show solidarity with everyone on the frontlines of the climate crisis.
When
Friday 29th of November 2019
6:00 pm to 7:30 pm
Where
Yagan Square, Cnr. Wellington street and William Street
Perth, WA 6000
Contact
school strike 4 climate
info@schoolstrike4climate.com

Event/Ticketing Links
https://www.schoolstrike4climate.com/bushfires
https://www.facebook.com/events/551803275553937/
Areas of Interest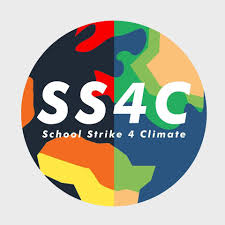 -31.95059
115.85863960000006