Sustainable Prosperity Conference
-- THIS EVENT HAS ALREADY OCCURED --
Friday 10th Jan - Sunday 12th Jan, 2020
Sustainable prosperity means that every decision we make, individually or collectively, must take into account its direct and indirect effects on people, on the planet, and on the economy'.
To serve the interests of billions of people, today and in the future, and to save the lives of many of them, it is urgent that we meet our most pressing need, to transition away from fossil fuels and avoid catastrophic climate change, as part of a Green New Deal.
The main focus of this short conference is to discuss how Australia might pay for a Green New Deal, what that Green New Deal might look like, and how an Australian Green New Deal might contribute towards a future of genuinely sustainable and equitable prosperity, both in Australia and around the world.
Professor Stephanie Kelton's planned visit to Adelaide in January 2020 has created an ideal opportunity for economists, other academics, politicians and activists, and other interested individuals and groups to get together to discuss how to achieve the changes which are so urgent.
It is an opportunity not to be missed.
When
Friday 10th of January 2020
12:00 pm to 5:00 pm
Where
The Braggs lecture theatre, University of Adelaide
Victoria Drive, SA 5000
Contact
Gabrielle Bond
gabrielle.bond@gmail.com

Event/Ticketing Links
https://mmt-adelaide-2020.com
https://www.facebook.com/MMTEconomicsforSustainableProsperity/
Areas of Interest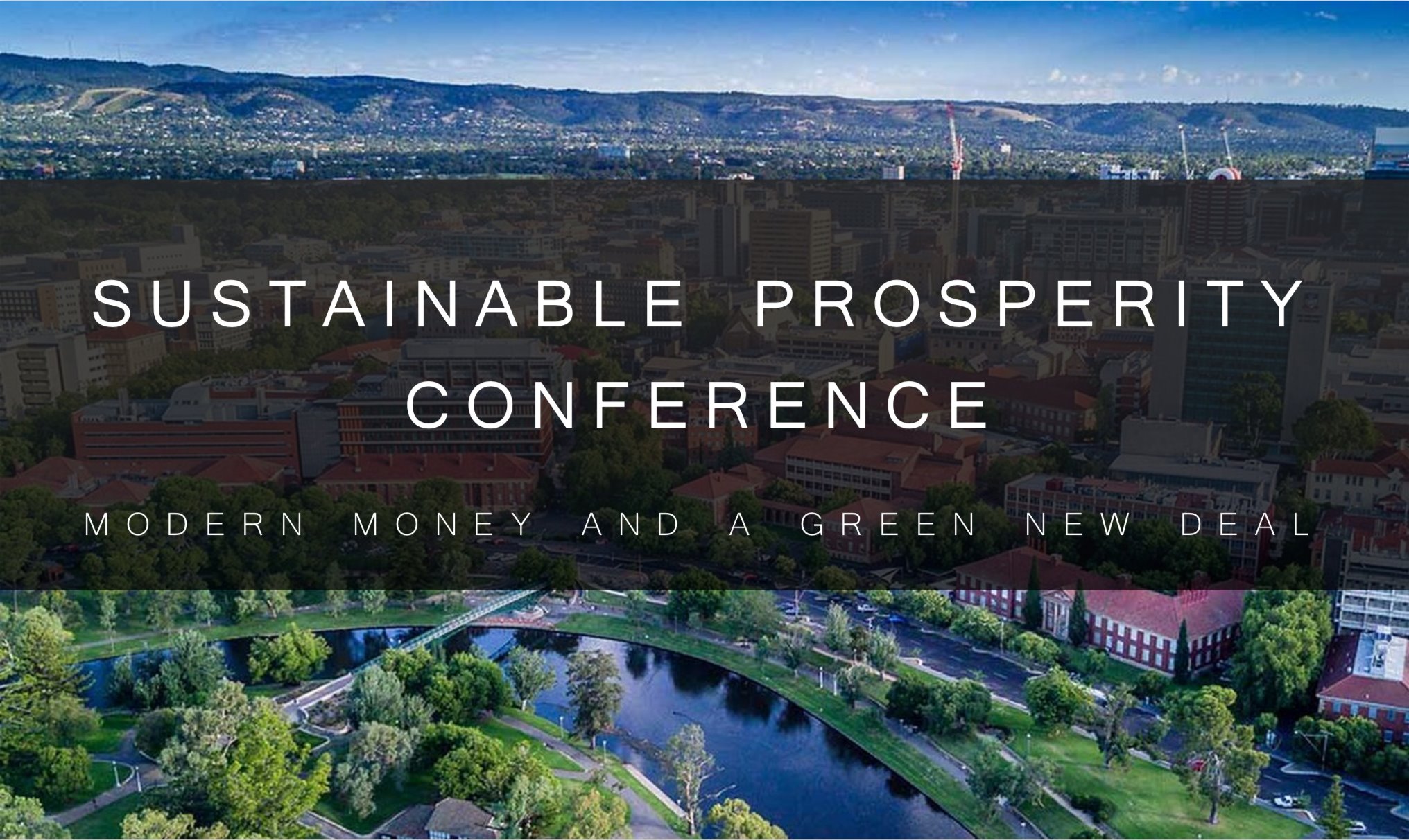 -34.918399
138.60478439999997