Community Assembly – an opportunity to meet, collaborate and socialise
-- THIS EVENT HAS ALREADY OCCURED --
Wednesday 18th of July 2018 6:15 pm
The Community Assembly emerged from a belief that, by coming together and sharing our stories and ideas, and articulating what we need and can offer, together we can create a stronger community.
The Assembly provides an opportunity to meet other people in the Maribyrnong council area who care about creating a healthy, vibrant and connected community. It's a chance to share our common concerns or successes, hear different perspectives about the social or environmental issues and challenges we face, discover opportunities to collaborate and share resources, or simply find out what's going on around town.
The Community Assembly runs from 6.15pm to 8.30pm on the third Wednesday of every month*. Community groups can register for a meeting space from 6.15-7.15pm. Unless advised otherwise, all meetings are open so any attendee on the night can drop in to hear what the group is working on and see if they'd like to become more involved.
The social part of the evening kicks off at 7.30pm with a casual get-together of everyone attending on the night – from community groups and local residents through to people from local businesses, educational and government sectors.
We encourage you to join us and invite your friends, family, neighbours and colleagues.
BYO nibbles and drinks on the night, or contribute $5 towards the cost of pizza and drinks.
*Third Wednesdays of the Month for 2018:
18 July
15 August
19 September
17 October
21 November
19 December (Christmas party).
The Community Assembly is hosted by Transition Town Maribyrnong in collaboration with Inner West Community Enterprises Inc.
When
Wednesday 18th of July 2018
6:15 pm to 8:30 pm
Where
Dream Factory, 90 Maribyrnong Street
Footscray, VIC 3011
Contact
marketing.iwce@gmail.com

Event/Ticketing Links
https://community-assembly2018.eventbrite.com.au
https://www.facebook.com/groups/ttmaribyrnong/
Affiliated Groups
Transition Town Maribyrnong, Inner West Community Enterprises Inc.
Areas of Interest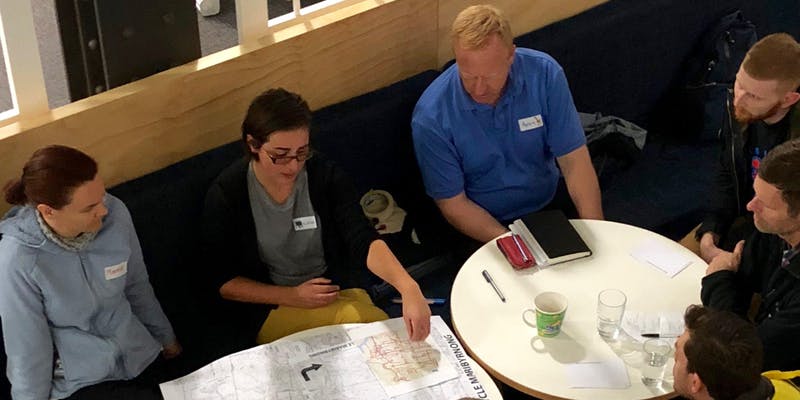 -37.8081307
144.90535469999998