2018 Sustainable Communities National Summit
-- THIS EVENT HAS ALREADY OCCURED --
Tuesday 18th Sep - Wednesday 19th Sep, 2018
Community Sustainability: the future imperative
The need to grow social cohesion, connectivity and resilience: community, food, energy
Tuesday 18 and Wednesday  19 September 2018
Angliss Conference Centre, Melbourne
The 2018 Sustainable Communities National Summit will feature:
Case studies galore: Renewable Newstead, tiny Houses, Cardinia Food Circles, Market Forces (divest your super), solar power, place making
Leading speakers on the need for growth in the right places, including

Michel Bauwens, founder of the global Peer To Peer Foundation
Julie Miller Markoff, bHive Bendigo
Professor Rebecca Wickes, the Australian Community Capacity Study
Dean Cracknell, founder of the Town Team Movement
Mariam Issa, Resilient Aspiring Women
Sam Marwood, Cultivate Farms
The launch of the Melbourne Food Alliance
Gilbert Rochecouste, Village Well (MC)

Snapshots of Sustainability initiatives from around Australia and internationally
Your involvement to help co-design a better future.
Convened by the Municipal Association of Victoria (MAV) in association with Village Well, Sustain and Transition Australia
Suitable for councillors, council officers, members of Transition and Sustainability groups, as well as stakeholders and consultants. In fact, anyone with an interest in this important stuff.
Information and registration here http://www.cvent.com/events/2018-sustainable-communities-national-summit/custom-18-c5c69c5572e64fab82c9524b23bd1e7d.aspx
When
Tuesday 18th of September 2018
9:00 am to 5:00 pm
Where
Conference Centre, William Angliss Institute, 555 LaTrobe St
Melbourne, VIC 3000
Contact
Events team at MAV
events@mav.asn.au
03 9667 5555
Event/Ticketing Links
http://www.cvent.com/events/2018-sustainable-communities-national-summit/custom-18-c5c69c5572e64fab82c9524b23bd1e7d.aspx

Affiliated Groups
MAV, Village Well, Sustain and Transition Australia
Areas of Interest
Uncategorized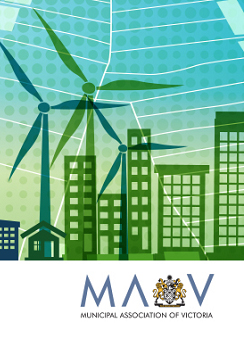 -37.8127567
144.95379179999998