Repair Cafes are a great way to keep goods out of landfill.
For example, Transition Darebin (in Melbourne) runs a bi-monthly Darebin Repair Café (DRC). A team of volunteer fixers help people with items to repair. Items are weighed, and a tally kept of items successfully repaired, information given about how to repair, and irreparable items. The tally is recorded on a global website, as a measure of weight kept from landfill.
Virtual repair cafes: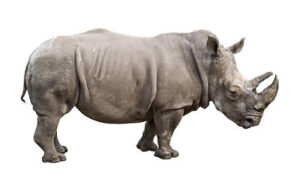 During C-19 lockdowns, they ran 8 virtual cafes. People sent in weights of goods repaired at home. This provided encouragement to keep repairing, plus the benefit of keeping in contact during lockdown. It also achieved the main repair goal of keeping goods out of landfill.
Over the twenty-three Darebin Repair Cafe events between 2018 and mid-2022, a total of 992 items weighing 2019.725 kg (2 tonnes) has been saved. That's as big as a white rhinoceros. The virtual cafes in 2020-21 saved 494 items weighing 1236.469 kg.
The Rogue Ginger published an overview of repair cafes in Australia that is so comprehensive we have reproduced it below, with her permission.
REPAIRING AUSTRALIA: THE RISE OF COMMUNITY REPAIR CAFES AND HUBS
16 FEBRUARY 2020  – The Rogue Ginger  – Original Article Here
Across Australian suburbs, Repair Cafes and Repair Labs are offering communities a local place to fix, mend and connect.
I'm a big repairing advocate for many reasons beyond reducing waste to landfill. Repairing means investing in important skills, telling companies I want items that can be repaired, valuing resources and the people who made my stuff. It's an act of environmental and social justice. And an important part of my families waste not framework.
There is also the happiness felt when you get something fixed. I'll never forget the joy I experienced at getting my old blender repaired by the crew at Bright Sparks, now sadly closed.
A sustainable future will feature an active repairing industry. The Repair Cafes and Repair Hubs are laying this groundwork and reviving forgotten skillsets.
The 
Repair Cafe
 movement began 2009 by Martine Postma in Amsterdam. Its simplicity has seen the idea expand across the world with over 2000 cafes. Australia currently hosts over 40 Repair Cafes.
A local initiative started in Australia is the Repair Labs. They have events in WA. Join the Facebook page or Instagram to keep up to date on upcoming repairing sessions.
HOW DOES A REPAIR CAFE OR REPAIR LAB WORK:
Depending on the Repair Cafe or Lab they usually run once a month in a local community space. Tables are set up with the fixer on one side and the customer (you and me) sit on the other. You can't just drop your item off to pick up later. Instead you are invited to watch, learn and talk with the person fixing your item.
Before you sit down, customers will talk to someone at the booking desk where they take your details, discuss the broken item you wish to have fixed and direct you to the fixer with the skills best suited to your item. There is a form to read, fill out and sign, so the customer knows that all repairs are undertaken at their own risk once they leave the premise with them. If the item is unable to be repaired by a fixer they will tell you straight away, directing you where to take it if they believe someone else can do it.
The service is free. Yes, free. The fixers donate their time and customers are welcome to make a donation at the booking desk.
The items usually brought in are are small electrical goods, bikes, clothing, small furniture, homewares.If you are unsure about an item that can be fixed contact the repair cafe first. Large items like fridges are not accepted. The general rule is that you should be able to carry the item into the cafe yourself. But again, double check with a message to your local group.
Also no one brings in a box full of broken items, one or two is encouraged per visit.
Sharing skills, meeting a member of my community, all while keeping this much loved toy out of landfill 
HOW DO I SET UP A REPAIR CAFE IN MY AREA?
To find out out how to set one up, here are three ways to learn how:
The Repair Cafe international website offer a detailed Manual for 49 euros.
Michelle and Lindsay from Melbourne Repair Cafe have an explanation on their FAQ section
You can also contact a Repair Cafe to ask their advice too. They are fellow waste and sustainable living enthusiasts, and will gladly offer their advice to help get another Repair Cafe into the world.
Check with the Repair Lab about details on opening one in your area.
You don't need repairing experience to set one up either. Your role could be something else, like admin or booking or marketing. The repair movement needs more than just people with toolboxes!
WHERE TO FIND A REPAIR CAFE AND REPAIR LAB?
Below is a list of Repair Cafes and Repair Labs in Australia. Please note most links below will take you to the local Facebook pages for each repair cafe as they offer the most up to date information and events for each location.
VICTORIA
Geelong Repair Cafe Highton
Geelong West Repair Cafe
Bellarine Repair Cafe
Repair Cafe Surf Coast
Southern Peninsula Repair Cafe
Mornington Repair Cafe
Port Fairy Repair Cafe
Wyndham Repair Cafe
Moonee Valley Repair Cafe
Darebin Repair Cafe
North Balwyn Repair Cafe
Warrandyte Repair Cafe
Ringwood Repair Cafe
Knox Repair Cafe
NEW SOUTH WALES
NORTHERN TERRIRTORY
SOUTH AUSTRALIA
International readers can visit the 
map
 for repair cafe locations in your country. 
The list is up to date as of 17.06.2021. Feel free to contact me if I need to add or remove a repair cafe – email to theroguegingerblog [@] gmail [dot] com
Mend it, Australia run by Karen and Danny Ellis feature stories from their travels to community repair events, discuss important topics and advocate for businesses and government to encourage repairing.
iFixit is a website everyone should bookmark. They have repair guides, forums, communities, comprehensive technical videos. There are tools for sale to help fixers repair. The organisation wants to be bring about radical change in our rights to repair, empowering customers to speak up and ensure our stuff is made to last.
Repairing our stuff is one of the many individual steps we can all take to help fight climate change. Manufacturing new items requires raw materials and energy, producing pollution along the way. By repairing we are challenging the make, buy, throwaway culture that is at the heart of the environmental and social issues our world is facing. Repairing teaches us to value, care, learn and connect.
Thank you to every person donating their time to repair items and help run these cafes. I think you are all superheroes. And so do my kids. – Erin Rhoads
[ A new addition is the
Fixable Community
– a free online platform to make repair and reuse easy and accessible for people everywhere.  In the Fixable Community, you can: join discussions related to repair and reuse, discover and promote local repair events, ask questions, teach and learn new skills and techniques online or offline, and more.
 – Tom Danby Editor
]