Transition Streets – Bamfield Road commenced in May 2015 with approximately 10 neighbours and a few other occasional guests. We were guided by the Transition Streets workbook which was adapted to the Australian context, and printed for us free, thanks to a council grant.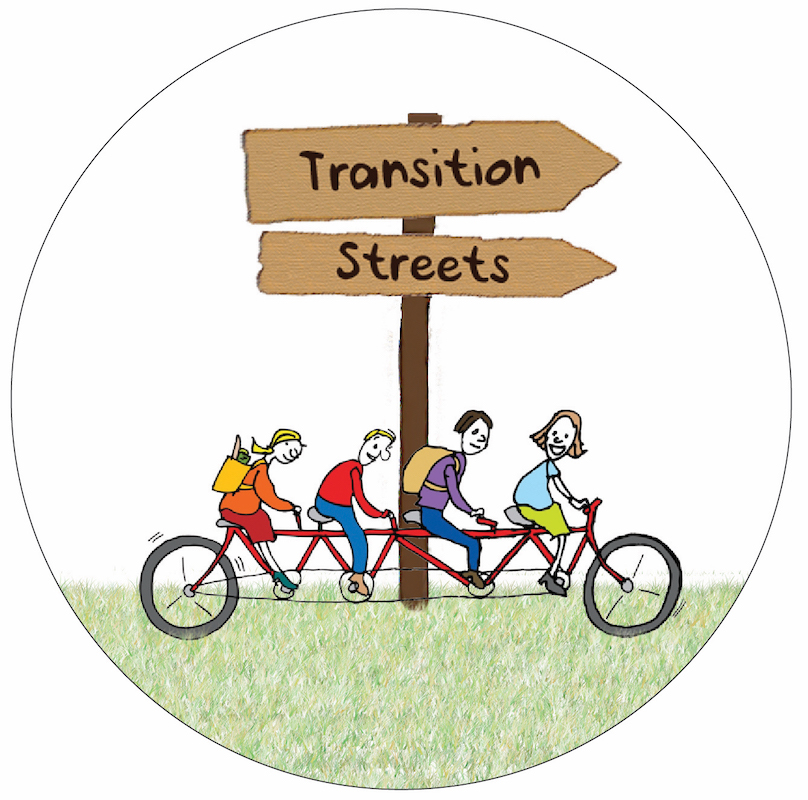 Together we explored topics like Water, Energy, Food, Transport and Consumption/Waste over monthly delicious potluck dinners (which were also a highlight to many of us). Discussions were often interesting, lively and animated. We shared ideas and tips on how we can be a bit more environmentally friendly, and encouraged each other when we felt a bit discouraged with our own efforts. We got to know each other better and ties were strengthened for the years ahead.
The sessions were organised and hosted by a Transition 3081 couple with 2 young children who were asleep in bed by the time the meeting started. Everyone took turns to facilitate a topic of interest, and we also took turns to do the main dinner and dessert. Finally, we concluded the last session in November 2015 with a celebration dinner, an action plan for each household, games and farewells to some overseas members. It was such a positive experience for everyone involved, that we highly recommend people who are interested in living more sustainably to start one or join one close to their home.
Monthly Gatherings at Johnson Reserve, Heidelberg Heights
After the conclusion of the Transition Streets Bamfield Road, we came up with the idea that it would be great to utilise a family-friendly space close by to continue catching up with our neighbours, and more importantly, to invite people to be part of this vibrant community. We envision our local neighbourhood to be cohesive, vibrant, safe, and sustainable. After a meeting with some sustainably-minded neighbours, we agreed to have a monthly gathering at a small park called Johnson Reserve, which most of us regularly use.
We start at 4pm and everyone brings a plate of afternoon tea to share. We also encourage people to bring items to give away (in alignment to the Rough Trade idea where things are given away with no money changing hands). We started in January 2016 just by advertising through word of mouth and Facebook event page, and over 30 people turned up. In the past 2 years, we have had many gatherings, birthday celebrations and opportunities to get to know new people. Our ward councillor turns up sometimes to talk to locals. We have also successfully petitioned council to improve the park, which has now eventuated in an undercover shelter with a BBQ and new picnic tables.
If anyone is interested in coming, please contact transition3081@gmail.com
Yennie, Transition 3081, Feb 2018