What if we took our stories to the streets?
Covid has changed how we can meet, run events, and even work in community gardens.
Now this is an example from a group in the UK, but what about creating super flexible pop-up, mini festivals of information, inspiration, and connection?
With a pilot funded by the Transition Network the first pop-up hub has been a big success, and hubRen are now seeking more funding and building a team of "poppers" to expand the program.
More can be found at the Transition Network Blog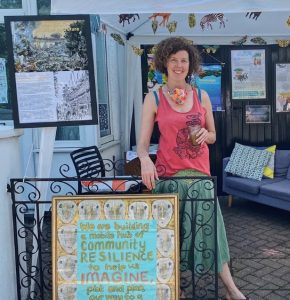 And – yes we have been inspired and Moonee Valley Sustainability is working on their own mobile information booth / repair cafe / waste education tiny showroom.