WATCH -Wodonga Albury Towards Climate Health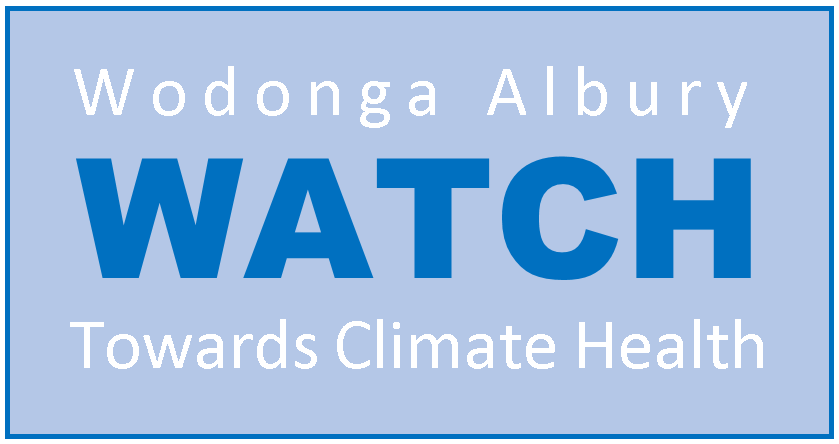 ---
About Us
WATCH promotes activities and events for people like you in the local community to meet, discuss, establish informed views and take appropriate action on climate change. We have:
Periodic social events on climate change topics;
Community actions on climate change issues;
E-mail information and discussion on climate change.
We then communicate this collective voice to community leaders and decision‑makers by meeting them in person and writing letters, and encouraging others to do so.
WATCH also produces WATCHWORD, the highly‑regarded monthly e‑mail newsletter with information on local and national climate change issues, as well as the events and activities of local environment and sustainability community groups. It is circulated to over 800 subscribers across the border region.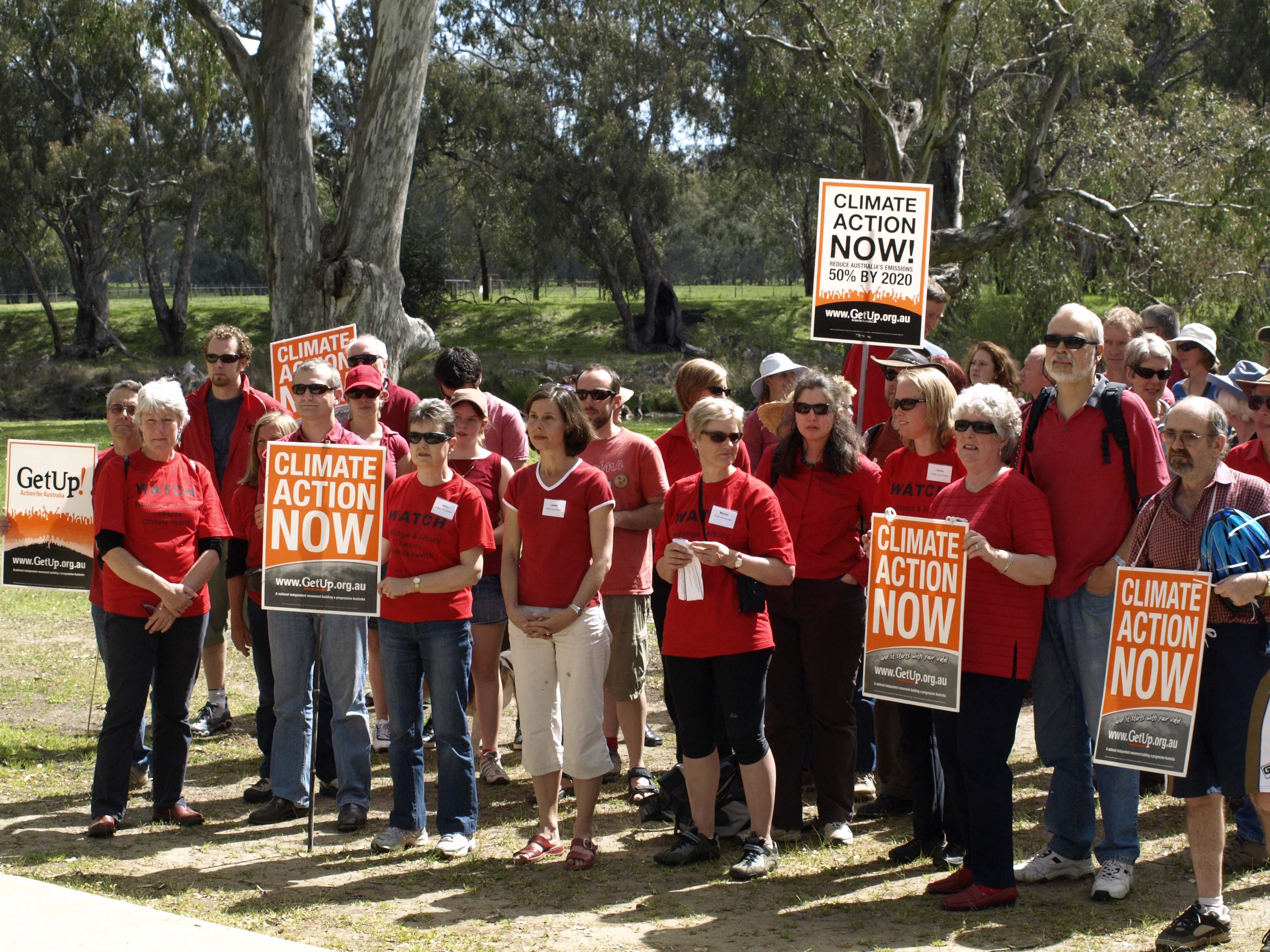 Areas of Interest