Victoria Park Transition Network

Learn More
https://www.facebook.com/VicParkTransition/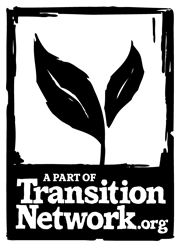 Contact Information
rowena.skinner@iinet.net.au

---
About Us
We are inspired by the Transition Towns movement to search ways to lower energy consumption, increase adaptability to change, foster creativity and create a tighter community in the Town of Victoria Park.
We get together on a semi regular basis, about once every quarter. These social meetings are a great opportunity to meet like-minded people in your community. We talk about everything sustainability, and, following the One Planet framework, the intention is to theme the meetings, for example waste, energy or transport.
We became a group in 2013.  Our motto is "just do stuff". We are very informal, not incorporated.
Some of the projects we have been involved in are:
Little Free Libraries
We reported on receipt of funding for building LFL's at the last conference. They have now been built (10) with the help of the community and Greg Miller "Joy of Wood". We had a launch in April last year when the first one was installed at the Vic Park Art Centre. They are located throughout the town. Each LFL has a custodian that checks for any maintenance and that they are stocked. All reports have been that they are being used and are a talking point.
Verge Gardens
In 2015 the Town of Vic Park approved $10 000 verge garden grants. We have been promoting these to our networks. The town had received 23 applications by end last year. While only 20 can be covered under this scheme, it seems that there has been a significant rise in verge gardens around Vic Park, we believe that one person in a street revegetating their verge encourages others. One of our members is going to cycle around Vic Park and do a count of verge gardens and to see if verges that have been funded by the town have seen increases in that street.
Plastic Free TGIF Night Market
We acquitted our Waste Authority compostable container grant in June. The full report is on the WA website. Many stall holders continued to use compostable containers after the 3 month trial.
Plastic Working Group: "Breaking up with Plastic" Campaign for Plastic Free July
During Saturdays in July we ran a stall encouraging people to use reusable bags, not single-use plastic bags. This included a "borrow a bag" scheme – a wooden box was placed outside Coles filled with reusable bags that people could borrow. We talked to a lot of people and all bags were borrowed, but not so successful in returning them. We believe more time was needed to change behaviour.
EcoFair
2 of our members were on the committee that organised the "Good Day Out" Eco Fair event on the 22 October. This was part of the Garage Sale Trail and was run by the Town of Victoria Park. We are participating again this year.
Evolve Victoria Park
The Town of Vic Park carried out a consultation process to engage the residents' input to the Strategic Community Plan over a range of issues. The process began in April last year and will be finalised in June. Several of our members attended many workshops as part of the process.
In conjunction with the Vic Park Collective we facilitated the "Victopia" sustainability workshop to get input on the sustainability priorities of the community that would then feed back to the Evolve Process. We used the One Planet Living Framework. 55 people attended on the day; lots of energy and ideas. We ended up with over 900 ideas (overlapping) and we then went through and categorised them into key themes under the 10 areas in the One Planet Living framework. We also are in the process of dividing the ideas into what we can do and what council/business and government can do.
Bike Working Group
We have a subcommittee, The Bike Working Group. So far, they have applied for a grant for bike week, not successful but the idea was implemented anyway – a bike ride around Victoria Park visiting local spots with an environmental theme.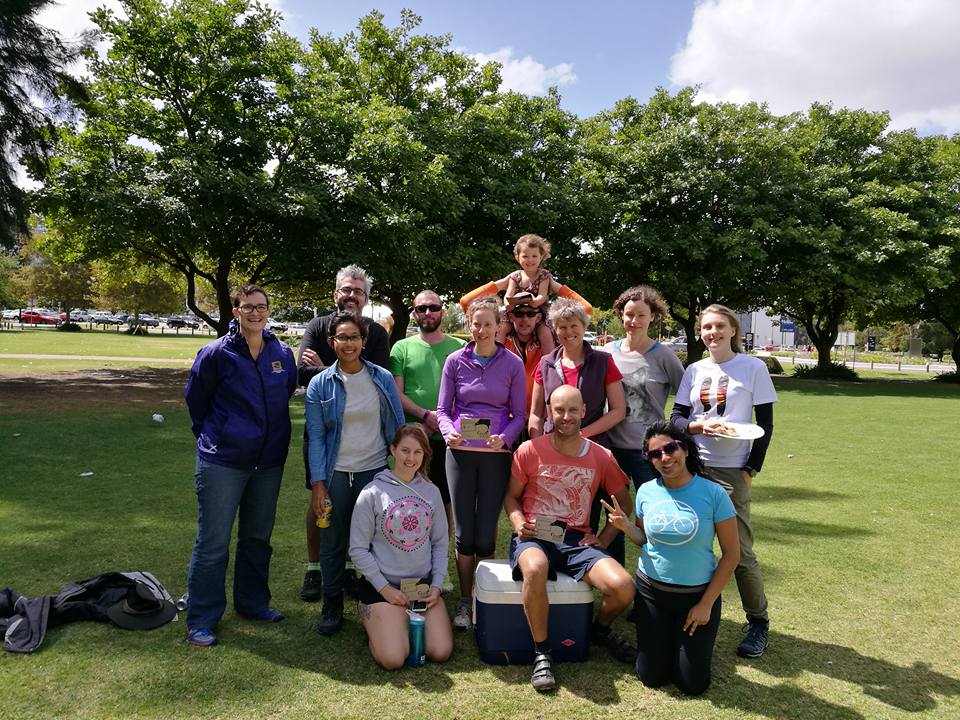 Areas of Interest