Transition Margaret River

Learn More
https://transitiontmr.wordpress.com/
https://www.facebook.com/TransitionMargaretRiver/
Address
PO Box 1742
Margaret River, WA 6285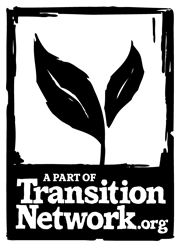 Contact Information
transitionmargaretriver@gmail.com
408092404
---
About Us
Building resilience, sustainability and community in the Margaret River region
Transition Margaret River is a grass-roots community group, part of the worldwide Transition Network, a community-led local approach to creating a more sustainable, resilient, happier society in the face of challenges in today's world, especially climate change, economic uncertainty and unsustainable resource use.
Who are we?
Our ages range from teens to nineties. Occupations include farmers, academics, professionals, tradies, business employees, vignerons, artists, teachers, students, retirees – – -.
We come from multicultural backgrounds, especially since joining forces with Intercultural Group of Margaret River. Several of us are on the Augusta Margaret River Shire Council (AMRSC) and have committee positions in other groups e.g. Nature Conservation Margaret River Region, Margaret River Regional Environment Centre, the Shire's Sustainability Advisory and Just Home.
We share a commitment to building ways of living that are more connected, more enriching and that recognise the biological limits of the Margaret River Region and the planet. 
What is our focus?
Our focus is promoting ways of living that are low-carbon, less resource intensive, socially connected, and that protect our local environment. Key themes are:
climate change mitigation and adaptation,
community building,
food (local, organic, permaculture, regenerative agriculture, food sovereignty),
energy (renewable energy, conservation),
waste (reduction, plastic-free, composting, recycling),
water (conservation and water sensitive design),
transport (electric vehicles, sustainable transport, walkable towns),
sustainable living (housing, development, Living Smart)
peace.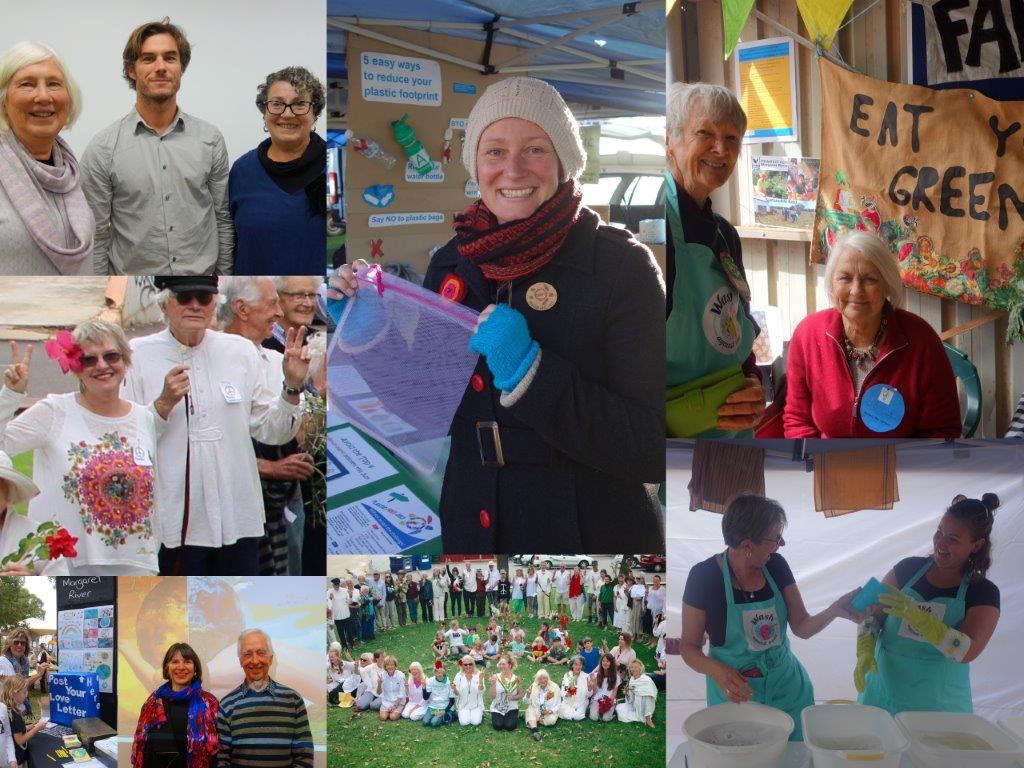 We foster a local economy by encouraging 'buy local' and 'swap, shuffle, share' culture. We engage with the arts community to foster creativity.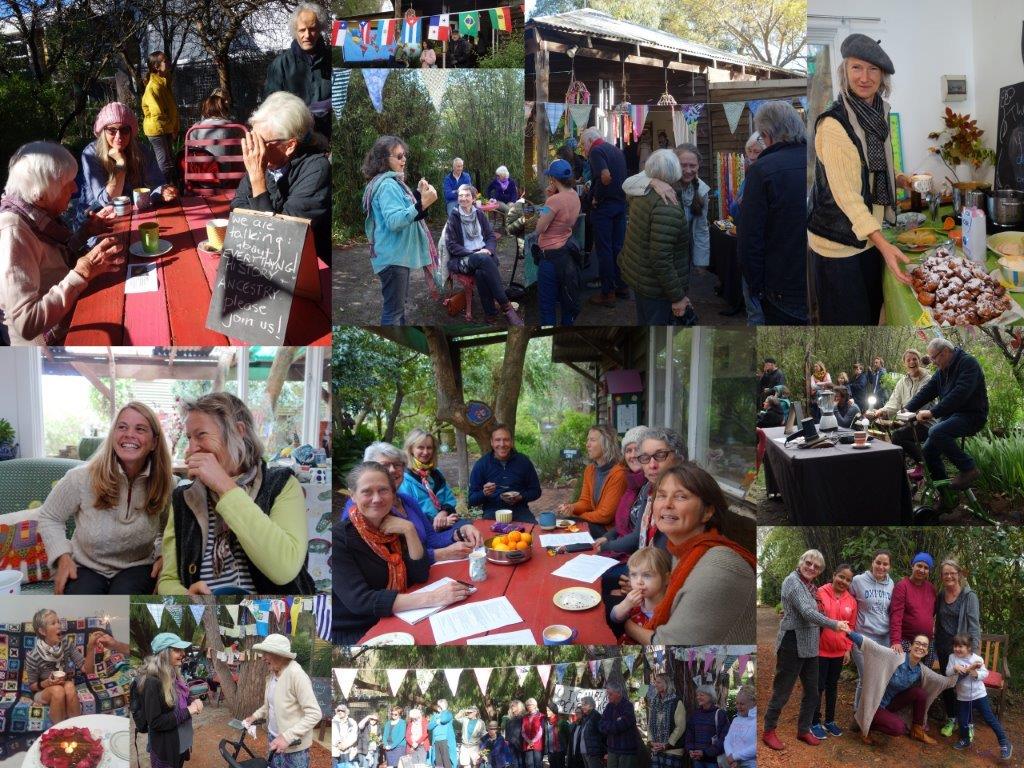 Each year we adopt a theme in addition to wider activities. Waste was our focus in 2017. In 2018 it was energy, and in 2019 "The Water Connection".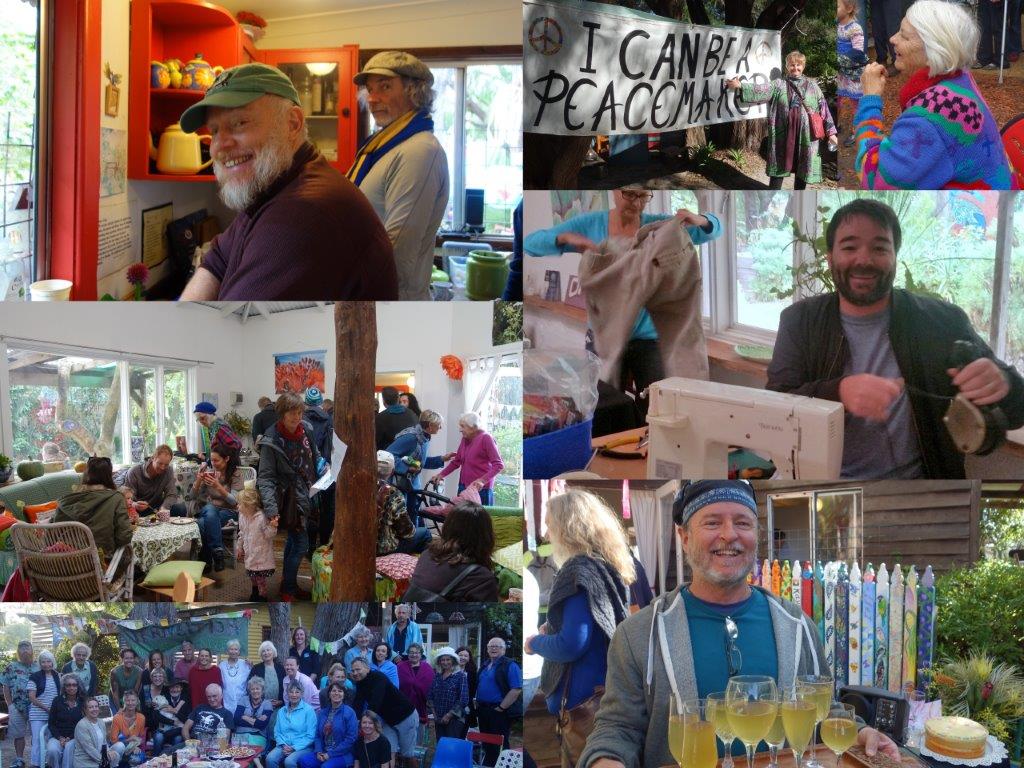 We emphasise community building, social justice and having FUN!
What do we do?
Transition Margaret River is creating a more connected, sustainable community by:
(i) Bringing diverse people together in a welcoming environment e.g. every Saturday morning we host Open Community Coffee Club at the Margaret River Organic Garden. Volunteers make coffee and bake delicious goodies to buy for a donation.
(ii) Raising awareness e.g. monthly e-newsletter to ~ 600 people and groups, Facebook, media, events.
(iii) Networking, sharing information, discussion e.g. films, seminars.
(iv) Partnerships e.g. Seminars are in partnership with Curtin University and Augusta Margaret River Shire Council (AMRSC). The 2018 theme, Energise Margaret River, was a collaboration with Augusta Margaret River Clean Community Energy supported by AMRSC. The Water Connection is a partnership with Nature Conservation Margaret River Region supported by AMRSC.
(v) Sharing practical skills e.g. Fix It Up Café
(vi) Sharing resources e.g. Garden produce sharing (first and third Saturday of month), Clobber Swap/Share of clothing, bags etc (second Saturday)
(vii) Community events e.g. coordinating annual 'Love where you live' Sustainability Pavilion at the Margaret River Agricultural Show.
(viii) Taking part in local planning e.g. submissions on sustainability aspects of local developments and Council plans.
(ix) Building a sense of community, celebrating, special events e.g. end-of-year celebrations, Margaret River Peace Weekend
(x) Promoting local community initiatives e.g. Living Smart, MR Sustainable House Day, Cape to Cape Plastic Free, Boomerang Bags, beach clean-ups, nature conservation.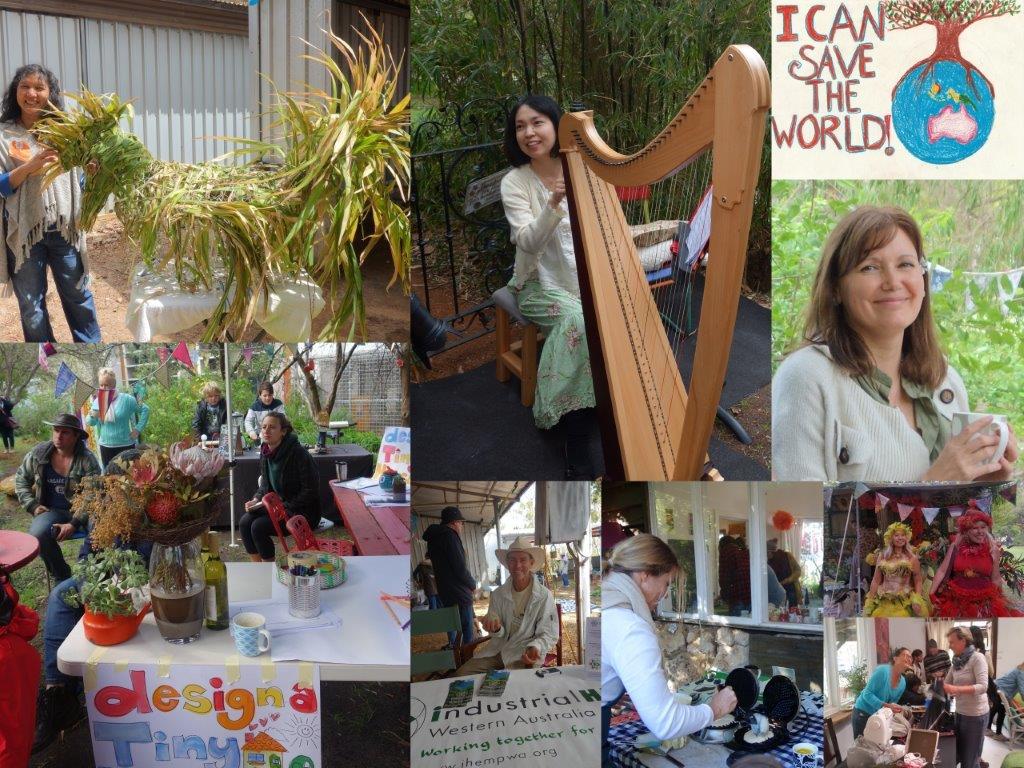 Together we are building resilience, sustainability and community in the Margaret River region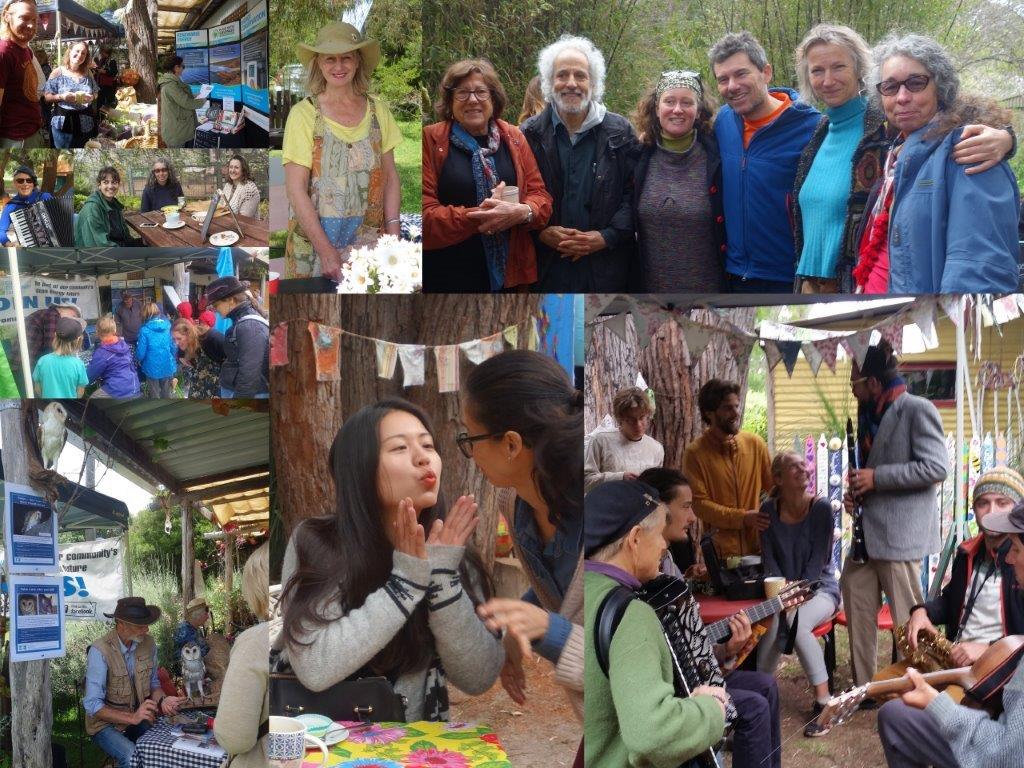 Areas of Interest