Melbourne Repair Cafe

---
About Us
The Melbourne Repair Cafe is one of the thousand+ repair cafes around the world who are registered with the Repair Cafe Foundation (based in the Netherlands).
Initially one of five repair cafes (registered with the International Repair Foundation) when launched in February 2016, we have supported other communities to set up their own initiative through the sharing of our learnings and resources. Since then, repair cafes have been set up across metropolitan and regional Victoria and throughout Australia.
To find a repair cafe near you, click here. Note: not all repair initiatives are registered "repair cafes". We've listed some of these for Melbourne and Victoria on our Fixit Aus map. There will inevitably be more that aren't listed, or that operate on an ad hoc basis or as pop up events.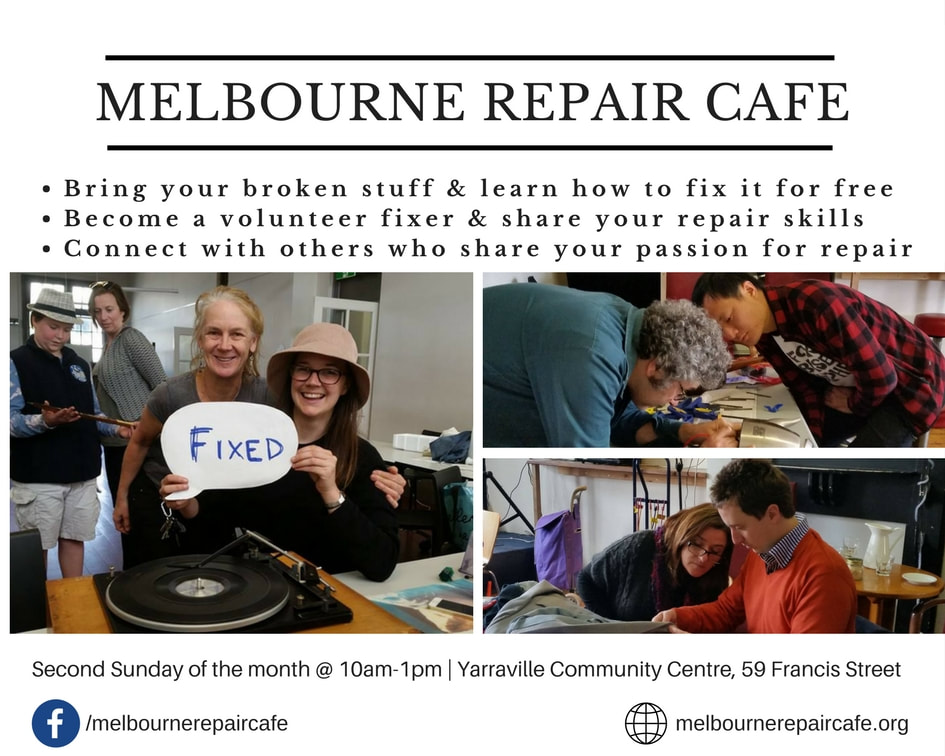 Areas of Interest