Talk and (Home) Feast: The Role Of Women In Climate Justice
-- THIS EVENT HAS ALREADY OCCURED --
Thursday 17th of September 2020 7:00 pm (AEST)
ABOUT THE EVENT:
Stav Zotalis, – ActionAid leader – will facilitate a conversation on the role of women in climate justice.
People in developing parts of the world are affected by climate change, in much bigger ways than is fair.
Girls and education and strategies for a just transition in agriculture will be some of the topics covered. Also how we can contribute to sustainable alternatives for poorer communities.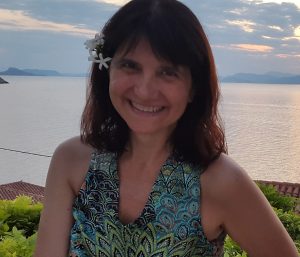 Stav has lived and worked in Myanmar, Cambodia, Bangladesh and Solomon Islands. Seeing the devastation and injustice of climate action in these countries, she advocates for a feminist just transition.
Stav Zotalis joined ActionAid Australia as Head of Global Engagement in July 2019 leading gender, economic and climate justice work globally. Before that she lived overseas for 14 years in Myanmar, Cambodia, Bangladesh and Solomon Islands working as Country Director for CARE, a gender equality NGO and Livelihoods Adviser for the Australian government.
This is a FREE event.
Zoom link will be sent after registration, on the day of the event.
Bookings must be made through the link provided via Trybooking.
Transition Bondi is an initiative of Transition Sydney
When
Thursday 17th of September 2020
7:00 pm to 9:00 pm (AEST)
Where
Online
Contact
Kit Shepherd
shepherdkit@gmail.com

Event/Ticketing Links
https://www.facebook.com/events/2690894244561611

Affiliated Groups
Transition Bondi, Transition Sydney
Areas of Interest