Local Sustainability Presentation
-- THIS EVENT HAS ALREADY OCCURED --
Thursday 14th of February 2019 6:30 pm
Moonee Valley City Council is delivering this event as part of the National Sustainable Living Festival 2019.
'Aussie Street' Retrosuburbia with David Holmgren
Aussie Street is the history and future of suburbia as a serious but humorous presentation by permaculture co-originator David Holmgren. Over more than a decade this presentation has inspired creative household and neighbourhood responses to climate, energy and economic threats that increasingly cast a pall over the future of suburbia.
The new Aussie Street is not just a slicker presentation of an existing idea. With the book and the website it has become a positive vision, a set of tools and an expanding network of real people living well now for a resilient future. Hear one of Australia's most engaging and visionary environmental thinkers present one of the most empowering ideas of our time.
When
Thursday 14th of February 2019
6:30 pm to 8:30 pm
Where
Clocktower Centre
Moonee Ponds, VIC 3039
Moonee Valley
Contact
Green Living Events - MVCC

Event/Ticketing Links
www.mvcc.vic.gov.au/for-residents/green-living/green-living-events.aspx
https://www.eventbrite.com.au/e/aussie-street-retrosuburbia-with-david-holmgren-tickets-51059549487?aff=ebapi
Areas of Interest
Uncategorized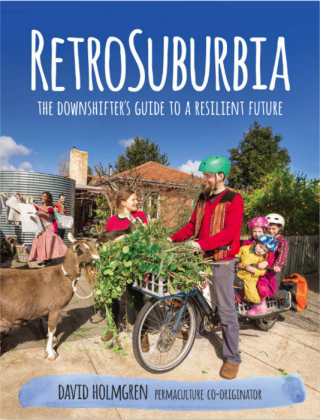 -37.7657359
144.92484009999998