Living the Change Film Night
-- THIS EVENT HAS ALREADY OCCURED --
Thursday 15th of August 2019 7:00 pm
Living the Change: Inspiring Stories for a Sustainable Future 
Film Screening at Watsonia Library Community Room
Thursday 15 August, 7.00pm – 8.30pm
Sometimes it feels like the environmental, economic and social issues the world is currently facing are too big and too overwhelming to be dealt with by individuals. But each and every one of us has the power to make a difference, and Living the Change sets out to inspire us to do just that. Exploring solutions to the global crises we face today – solutions any one of us can be part of – this film presents inspiring stories of people pioneering change in their own lives and in their communities.
Directors Jordan Osmond and Antoinette Wilson share tales from their travels, along with interviews with experts able to explain how we came to be where we are today. From forest gardens and composting toilets, to community supported agriculture and timebanking, this film presents a plethora of ingenious yet practical ways to rethink our approach to how we live, and how to be the change we want to see in the world.
Trailer: https://livingthechangefilm.com/#trailer
This is a waste free event. Please bring your own cup/mug to enjoy a tea/coffee.
Bookings via Eventbrite
When
Thursday 15th of August 2019
7:00 pm to 8:30 pm
Where
Watsonia Library Community Room 4/6 Ibbottson Street
Watsonia, VIC 3087
City of Banyule
Contact
Belinda Batty
transitionwarringal@gmail.com

Event/Ticketing Links
https://www.eventbrite.com.au/e/living-the-change-inspiring-stories-for-a-sustainable-future-tickets-63048837771
Affiliated Groups
Transition Warringal
Areas of Interest
Uncategorized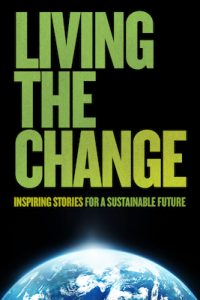 -37.710364
145.08363800000006