Retrosuburban House & Garden Tours
Do you want a comfortable home that costs nothing to run? Energy efficiency is key! How about self-reliance in fresh food? It's easier than you might think.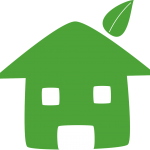 Transition Warringal presents local house and garden tours showcasing energy and water efficient design and retrofits for sustainable living.
Over a 2 hour visit, tour participants hear the household's experience of designing for energy and water efficiency and self-reliance. We tour a range of houses each year to present a variety of solutions.
Tours include morning or afternoon tea and bookings are always essential.

Would you welcome a tour at your own retrosuburban/energy efficient/sustainable/tiny home? Express interest in being a host for our Retrosuburban House & Garden Tours by email transitionwarringal[at]gmail.com
Read about the Houses featured in this project. We also recommend Renew's Sustainable House Day in September each year, where visitors can tour many environmentally progressive homes all in one day.