Litter Action…….. Transition Streets 6.7
Illegal dumping and general litter costs local government around $70 million a year in collection and clean up costs.
Community and volunteer groups like "Clean Up Australia" the various "Adopt A ….road, highway, town" groups, and bodies like " Riverkeepers" are running clean up and collection events, and campaigns to raise public awareness.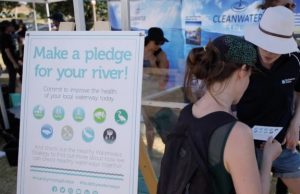 There are also citizen action apps like "Snap Send Solve" that send notifications to councils, water authorities, and supermarkets of illegal or inappropriate dumping, and use photos to help prosecute offenders.