---
Sharing what we have learned
Transition is a movement you can join.
It is about communities coming together to address the big challenges we face by starting local.
One of the key features of Transition is also to inspire and support others.
Transition Australia was set up to allow Transition Groups in Australia to share connect and support each other.
To achieve this, there are a number of resources on this website.
---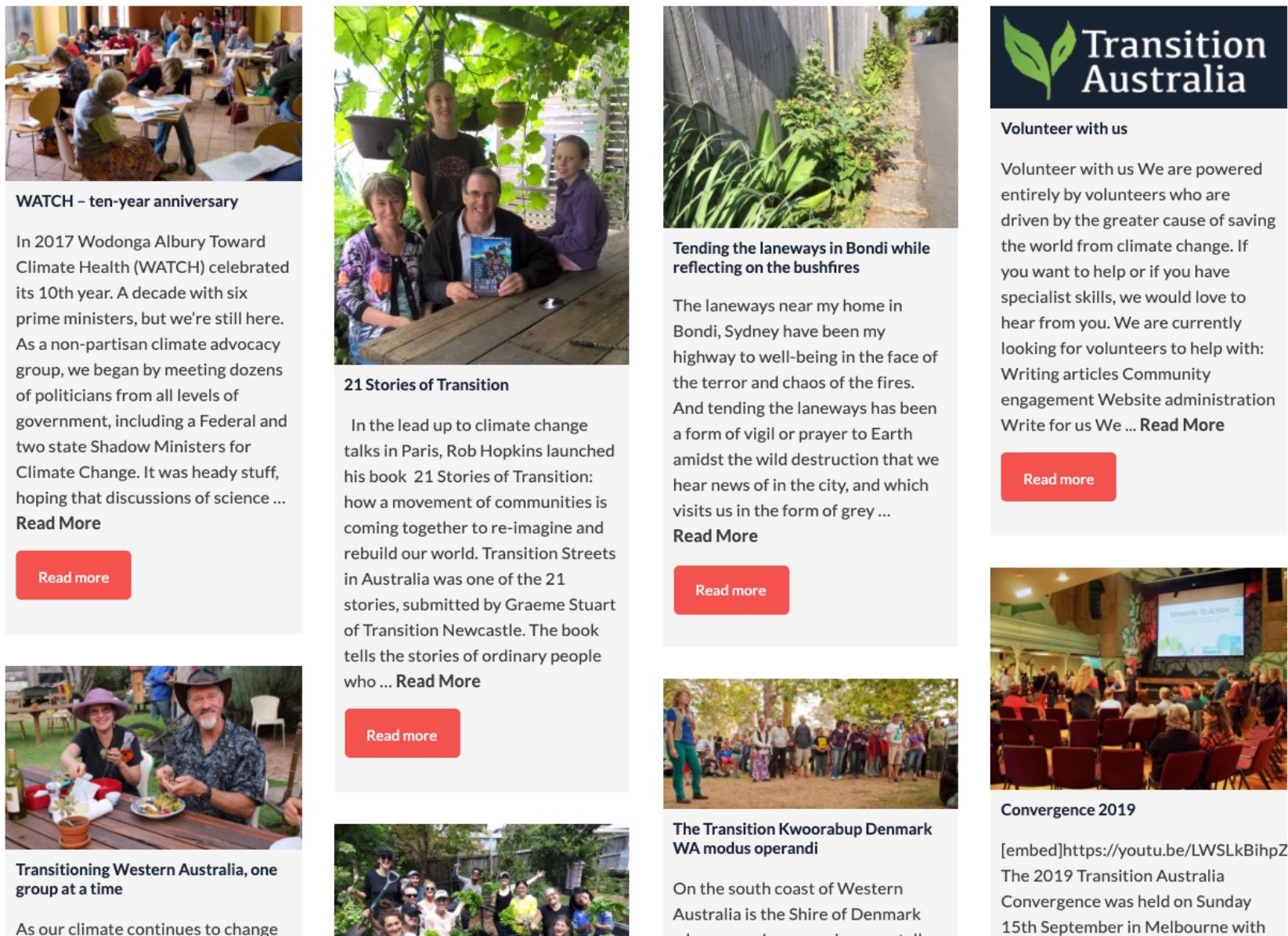 Read inspiring stories
You can read inspiring stories about other groups in Australia.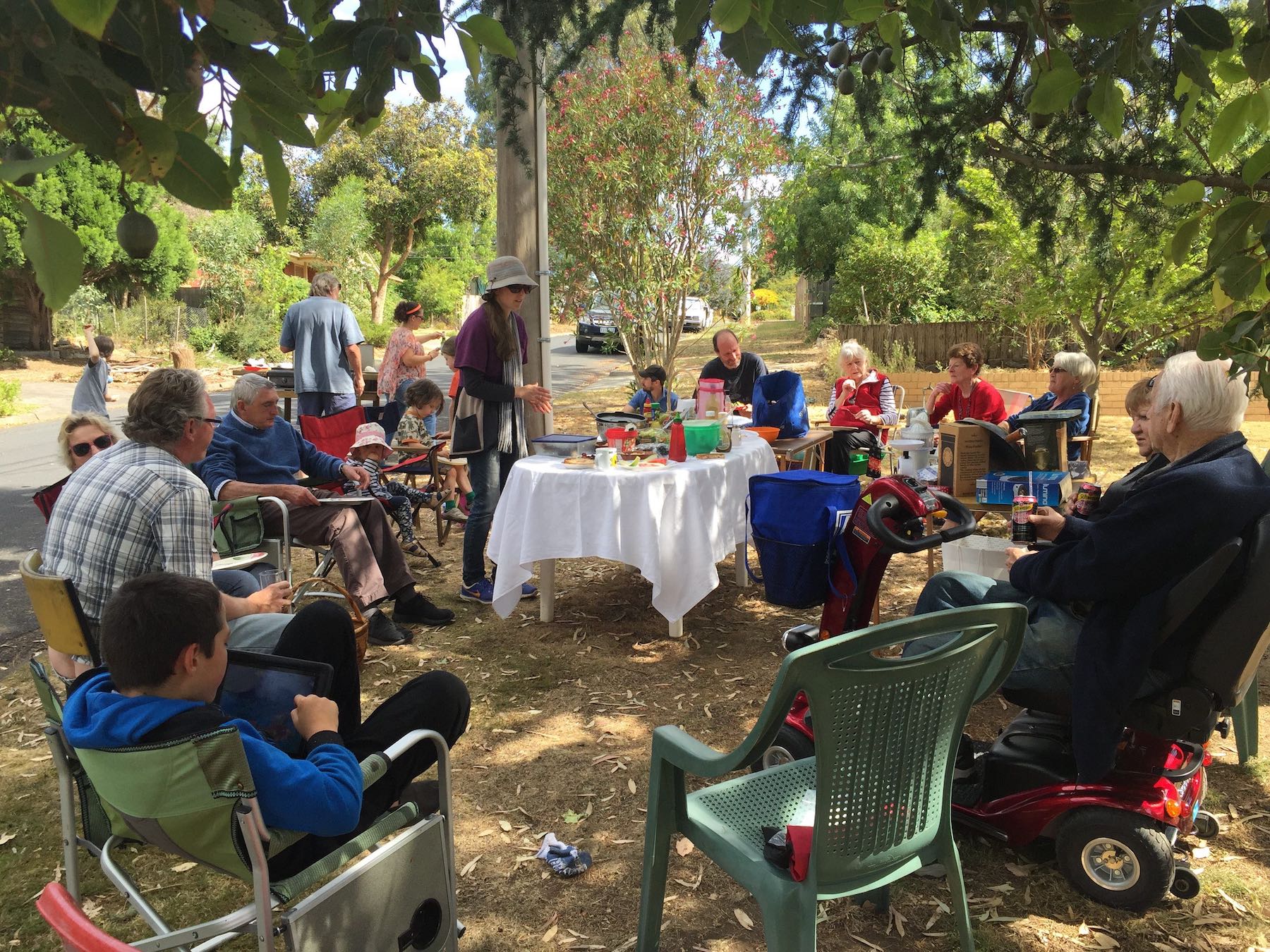 Start a Transition group
If you are interested in starting a group, we have a number of resources to help you.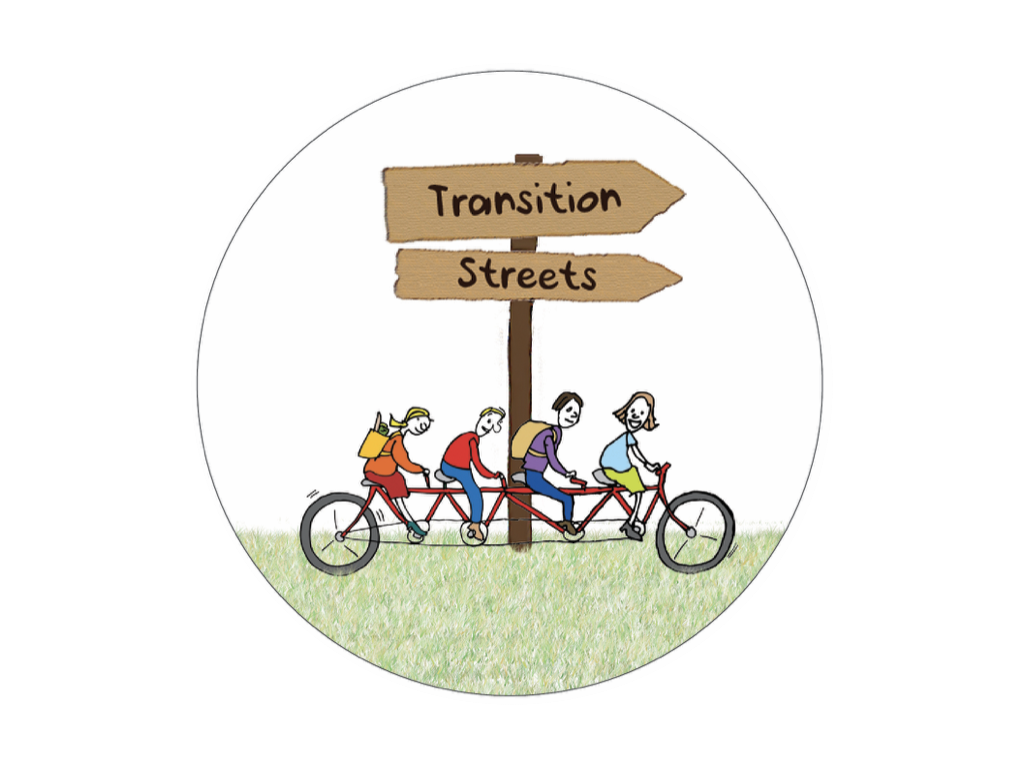 Read the Transition Streets workbook
The Transition Streets workbook will guide you through how to set up a group. It contains a lot of information to help you as you get started. It is also an Australian resource.