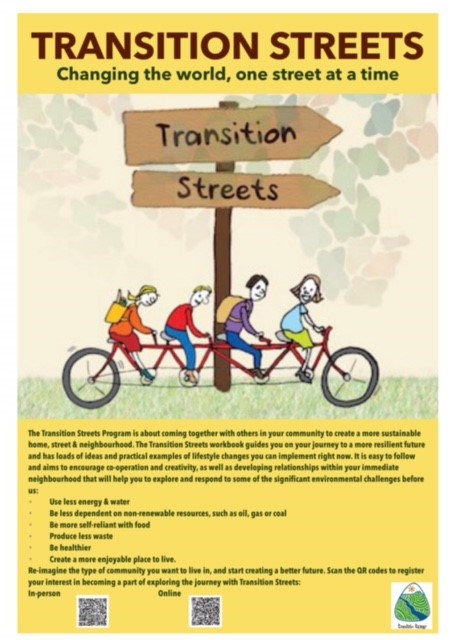 The Transition Streets Program is about coming together with others in your community to create a more sustainable home, street & neighbourhood. The Transition Streets workbook guides you on your journey to a more resilient future and has loads of ideas and practical examples of lifestyle changes you can implement right now. It is easy to follow and aims to encourage co-operation and creativity, as well as developing relationships within your immediate neighbourhood that will help you to explore and respond to some of the significant environmental challenges before us:
Use less energy & water

Be less dependent on non-renewable resources, such as oil, gas or coal

Be more self-reliant with food

Produce less waste

Be healthier

Create a more enjoyable place to live.
Re-imagine the type of community you want to live in, and start creating a better future.
Please email us on transitiontamar@hotmail.com if you are interested in taking part in this program.